A New Pricing Model for Verba Connect
May 5, 2017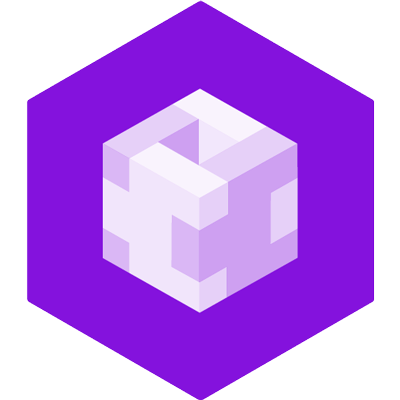 Back in February, Ingram's VitalSource announced its intention to acquire Verba and "supercharge" our ability to serve the independent campus store community. With the acquisition complete and the VitalSource team's resources now available to us, we have some big updates to share on Verba-VitalSource's offerings!
Since 2014, Verba has been working with leading campus stores to build the industry's most advanced Inclusive Access management application, Verba Connect. Today, with VitalSource's backing, we're announcing dramatically lower costs to use Verba Connect to power Inclusive Access on your campus.
Subscription Fee Updates
First, most campus stores will no longer pay a subscription fee to use Verba Connect. The core application, with all of its Inclusive Access analytics, opt-out management, communications, and consolidated invoicing, will be available free of charge.
We're also introducing a new "Verba Connect Pro" tier for clients with more complex student charging requirements. Verba Connect Pro, which will retain the current subscription fee, includes the ability to charge student accounts directly through Verba Connect and to charge/refund students on a rolling basis (rather than just once after the add/drop period).
Rest assured, both the standard Verba Connect and Verba Connect Pro include detailed reporting to charge student accounts through more manual or import-driven processes. Below you'll find a comparison of the two tiers:
Features
Connect

Now Free

Connect Pro

Annual Fee

Pricing Analytics
Student Communications
Opt-Out Management
Consolidated Invoicing
Dashboard and Reporting
Direct Student Charging via SIS
Continuous Charges/Refunds
Existing Verba Connect clients can expect a call from your Verba Account Manager to talk through the two product tiers and discuss the new pricing implications for your store.
Technology Fee Updates
Verba has traditionally added a 5% "technology fee" to each Inclusive Access unit managed through Verba Connect. Today, based off the strength of VitalSource's publisher relationships, we're also announcing the elimination of that technology fee for most Inclusive Access units.
Every eTextbook delivered by VitalSource will no longer carry the 5% technology fee. Moreover, we're also removing the technology fee for courseware products like MyMathLab and MindTap from many major publishers. Participating publishers currently include Cengage, Wiley, Pearson, McGraw Hill, and Macmillan. Discussions are well underway with other publisher partners, and we expect the list of partners to grow rapidly over the coming months.
Content Type
Tech Fee

Added to Net Price

VitalSource Distributed eTextbooks
0%
Participating Publisher Courseware

Cengage, Wiley, Pearson etc.

0%
Other Distributor eTextbooks
5%
Non-Participating Publisher Courseware
5%
Sunsetting VitalSource Access
As many of you know, VitalSource currently offers its own opt-out management tool for eTextbooks called VitalSource Access. With the new pricing model in place, VitalSource Access will be discontinued over the coming months and all Verba-VitalSource Inclusive Access clients will manage their programs through Verba Connect.
To support this transition, the Verba-VitalSource engineering teams are working closely to launch an even better student opt-out experience, combining the best of VitalSource Access and Verba Compare's individual opt-out tools. We expect the new functionality to launch in the early Summer, so keep your eyes peeled.
Next Steps
We're thrilled to roll these new pricing terms out to the campus store community, and can't wait to share the Verba Connect toolset with so many more clients. If it's been a while since you've learned about Verba Connect, check out our new (under 5 minute) feature overview video by clicking below!
Please don't hesitate to reach out to sales@verbasoftware.com or support@verbasoftware.com with any questions you have on Verba Connect, the new pricing model, or Inclusive Access!